Andrew Hyland is Head of Data Centre Public Affairs for Google in EMEA. He is the founding member and Director of Communications for Yes Equality which was formed to win the Marriage Equality 2015 Irish Referendum. Andrew joins us in The Leadership Corner – our series of interviews where we pick the brains of leaders to share their insights on great leadership. In conversation with Andrew, we discuss the importance of executive presence and how Andrew has built it into his signature leadership style.
Executive Presence to Inspire Respect
Why, in your view, is 'executive presence' so important in business today?
Andrew Hyland: If you Google 'Executive Presence and Books' a vast array of titles will immediately appear. Why? Because executive presence is vital to business success. As a mentor to exceptional people, I note more and more how developing this aspect of your career will sustain you now and into the future.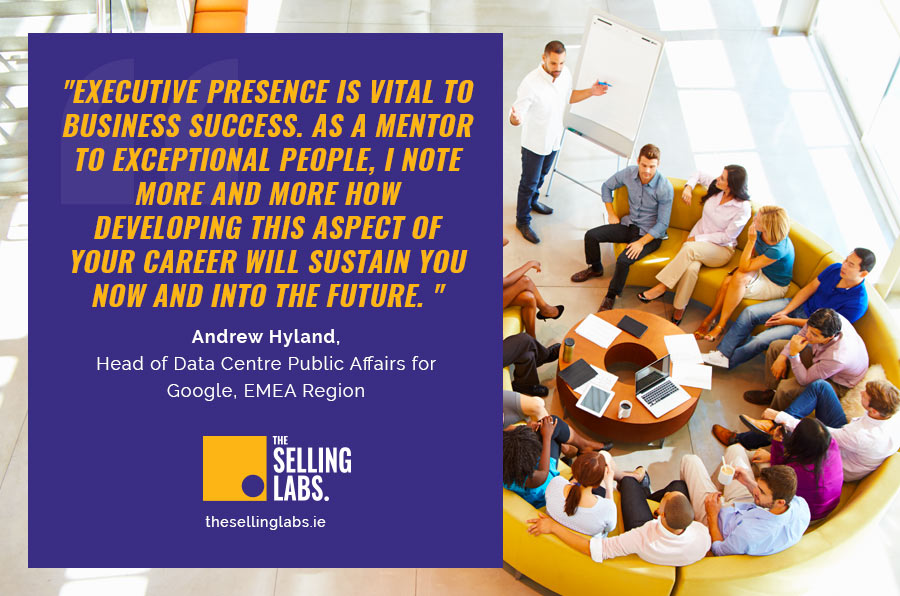 To what extent does a lack of 'executive presence' stand in one's way in the path to senior leadership?
In my career, every leader I have had the pleasure of working alongside has invested in developing their own sense of leadership. Every single one of those leaders had executive presence. In fact, I'd say that a lack of executive presence is an obstacle to developing into a great leader.
So if you want to be a senior leader, then you will simply have to put in the work but remember, it's a totally pleasurable experience and will benefit the professional and personal elements of your life.
Ailbhe Smyth is someone I greatly admire who pushed the boundaries and affected change in two referenda (Marriage Equality and Repeal the 8th), whose leadership style I admire and aspire to.
To what degree is it right that style and polish should be considered as important as knowledge or experience when it comes to promotion or hiring?
Style and polish in terms of how you present yourself and the impression you set with others is vital. It's not about being liked per se, but that you inspire respect, that you communicate excellently, you possess gravitas and so on. It's a sum of many parts and to say once more, it can all be learned.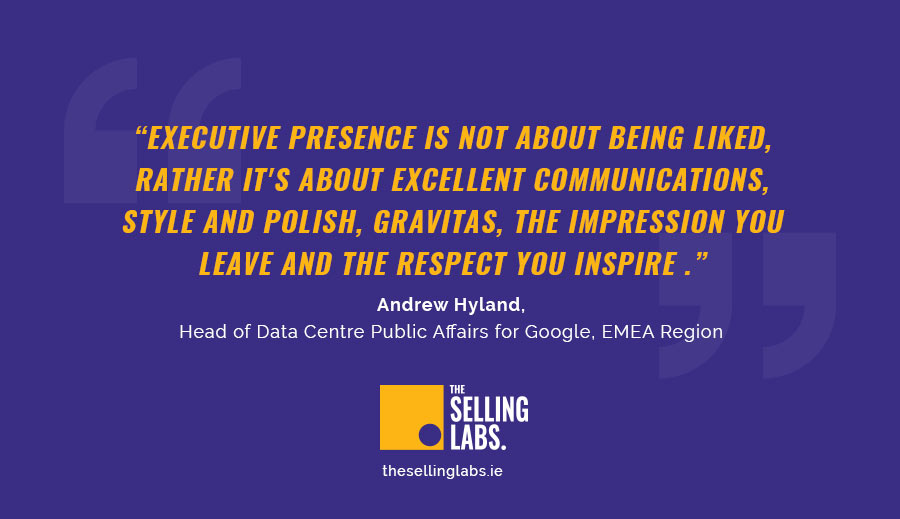 Does executive presence come naturally or do we learn to acquire it? How have you worked on improving your own executive presence?
Oh executive presence is definitely something that can be and is learned. Often when you delve into the leaders you admire most you might find that leadership didn't come naturally to them. They worked at it and so can you.
My personal journey is an ongoing learning process. I've found leadership courses of huge benefits, as well as individual courses on communication and storytelling for example. I've also benefited from executive coaching, I've always had a mentor at work and enjoy learning about my strengths and weaknesses via the Clifton Strengths Finder.
What was the most interesting learning was how my perceived weaknesses are my greatest strengths. If you think you don't have the attributes of executive presence, it's easily learned and developed, but start by talking to someone and kicking off that journey.
There was a point in time when I didn't think leaders could be kind. I thought of my own innate kindness as something that would hold me back on my leadership journey. However, in time I embraced this aspect of myself and developed a mantra that "I lead with kindness" and it has served me well since.
Can you name someone known to the general public who has, in your opinion, great executive presence? What is it about that person that makes it so remarkable?
I'm going to pick two people from the world of politics and say Angela Merkel and Jacinda Arden. Both women have immense gravitas, are both excellent communicators, they are trustworthy, inspire respect and lead by example. And, they set and achieve results!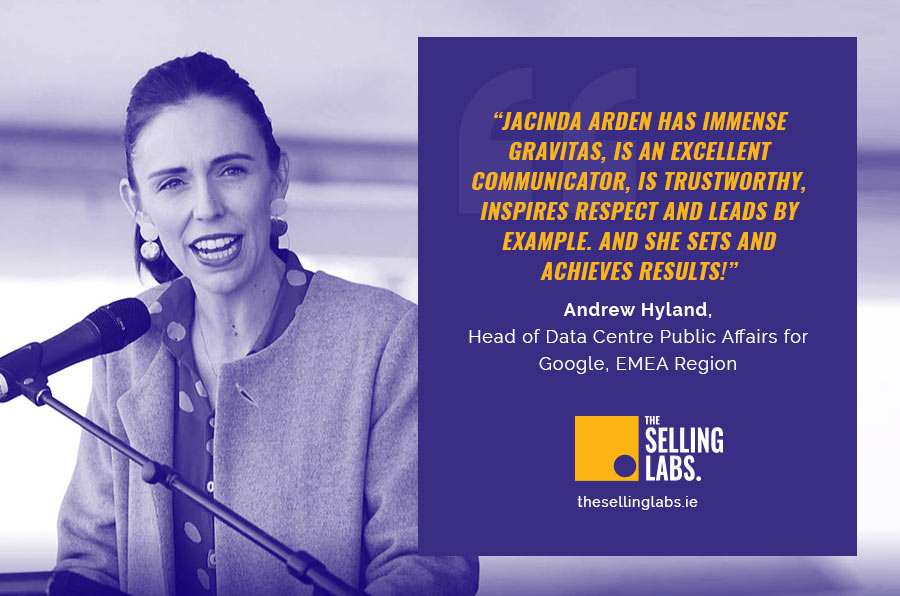 Executive Presence Coaching
The importance of executive presence can't be overlooked. If you want to improve yours check out our 8 tips for great executive presence. Subscribe below so you don't miss out on future Leadership Corner interviews and if you'd like to get involved as an interviewee, or need help increasing your sales, then get in touch today.
Don't Miss Out
On Expert Sales Tips
Get regular updates delivered straight to your inbox with expert sales tips for tech & SaaS companies. Enter your email below and start to increase your sales now.